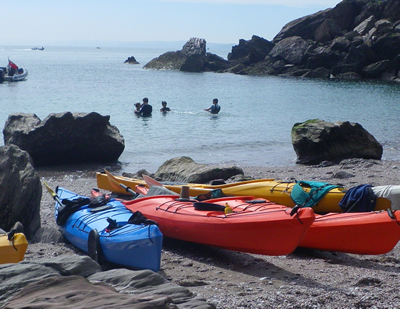 Programme Facebook Our fleet Why you should join Video Tides
Taster Sessions for visitors How to find us River Guide Sit on Top kayaks
Update March 1st 2021:

Please note: Users of Sit on Top kayaks must now provide their own buoyancy aids. This is a permanent change. We have five new sit on tops arriving end April taking our fleet to 14 single and 6 double sit on tops. This increases our capacity to 30 people paddling sit on tops at the same time and we do not have enough buoyancy aids or space where they can be stored. We have lost a lot of B Aids during 2020 (presumed taken home by members but not returned). You may use the ones we have left for your visitors. Buy early - stocks are low with suppliers still.

Club sit on top kayaks, sea kayaks and paddleboards can all be used. You can paddle with others from your household or you can paddle as a group of 2 with those 2 being from different households. We are expecting a return to groups of 6 being possible from 1st April. Note the changing rooms at the club are closed. For this reason most sit in kayaking is being done in sea kayaks kept in coronation park rather than the shorter kayaks in the clubhouse.
Paddle boards may be used but note if you are a new user you must first email Tim F and get the user instructions and user form. New users will need to have one lesson with the local SUP school Paddleshack unless they have significant prior experience.
For all kayaking enquiries please contact Tim Freeman timfreeman61@googlemail.com
phone number for contact 01803 832663
.